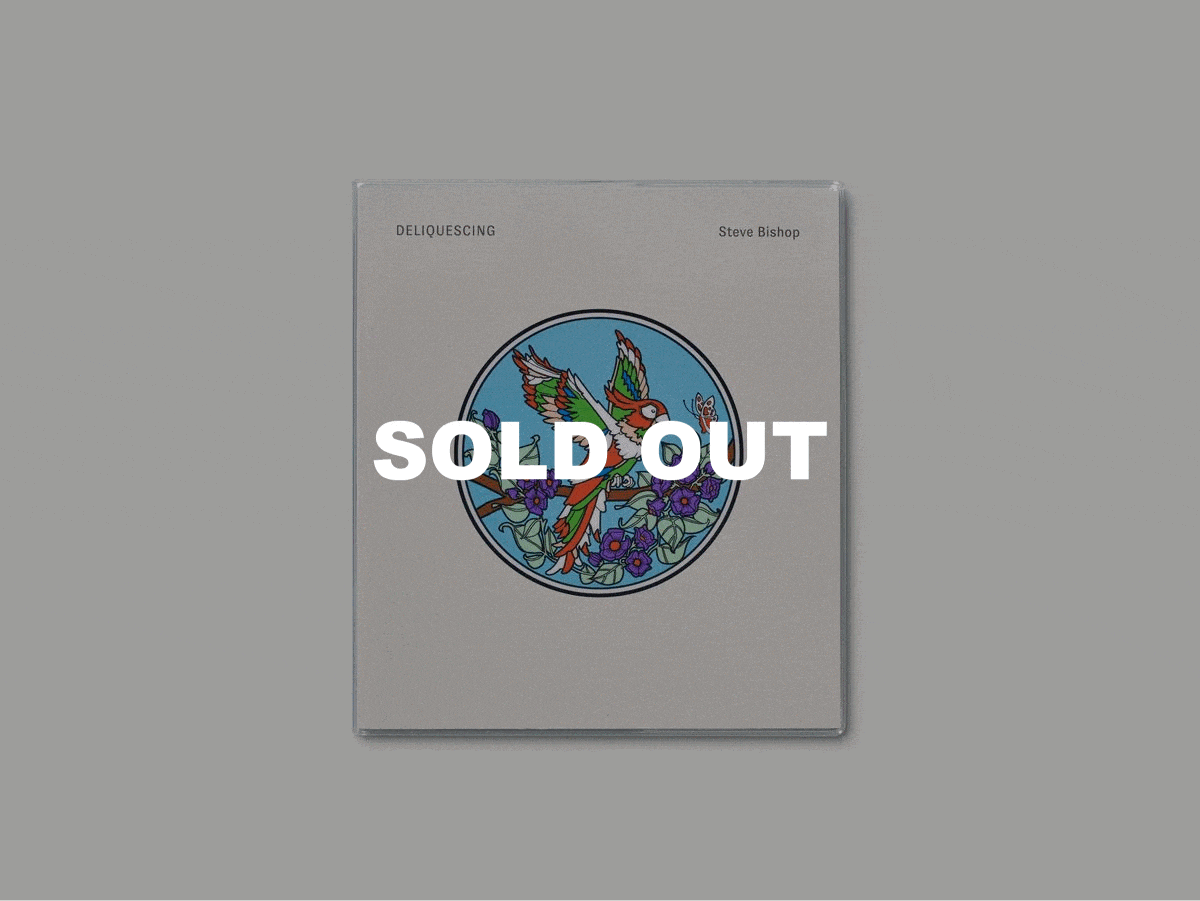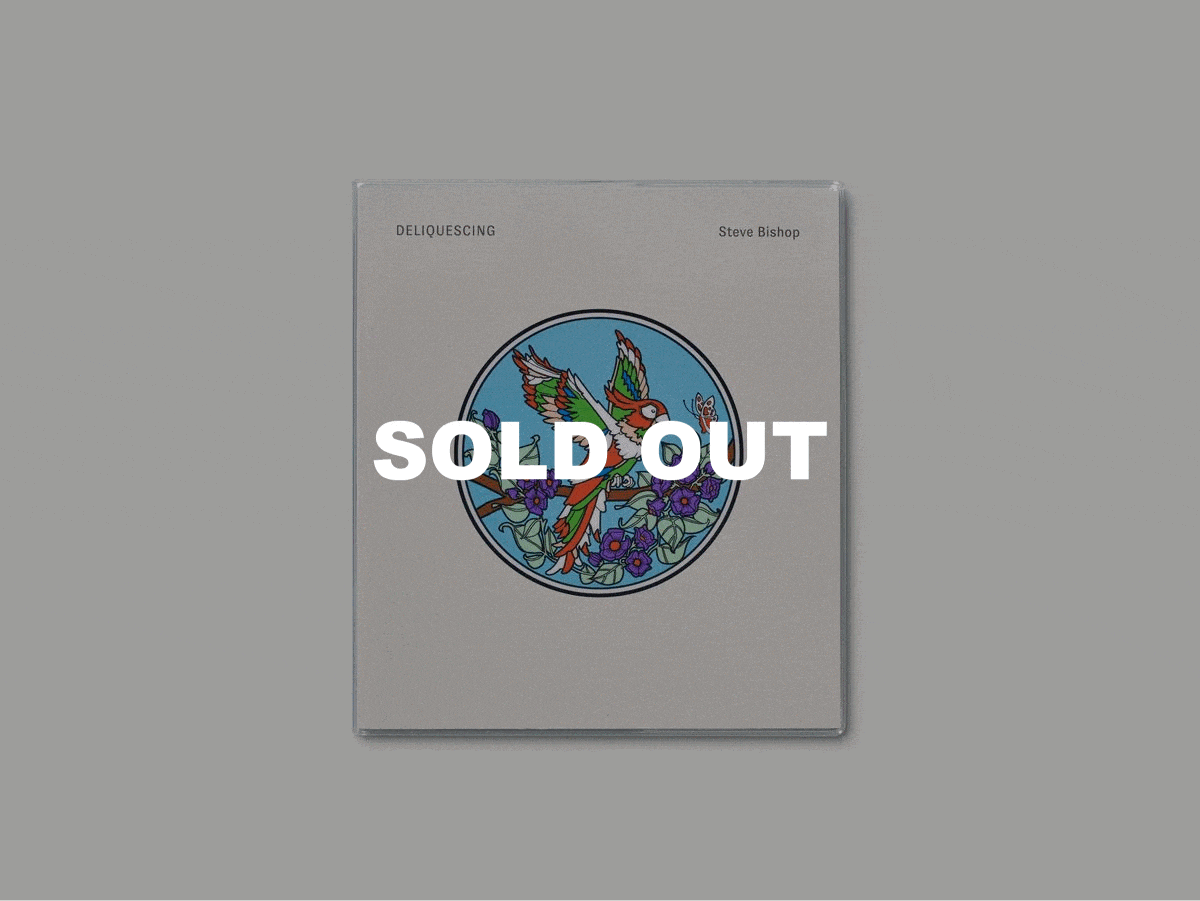 Deliquescing
£22.00 / Sold Out
Contributions by Steve Bishop, Orit Gat, Anna Gritz, Anna Lowenhaupt Tsing, Gary Zhexi Zhang.
Edited by Anna Gritz, Steve Bishop
The publication Deliquescing accompanies Steve Bishop's 2018–19 solo exhibition at KW Institute for Contemporary Art in Berlin, including video stills as well as photo documentation of the installations at KW. An interview with the artist and curator Anna Gritz is featured alongside essays by Gary Zhexi Zhang on a computer program that functions as an archive of "lists of lists"; Orit Gat on her exchanges with Bishop about the phobia of time, jazz standards, and the emotional weight of kitsch; and Anna Lowenhaupt Tsing on the foreign-borne diseases that plague native tree cultures.
Published by Sternberg Press with KW Institute for Contemporary Art, Berlin
Design by A Practice for Everyday Life
2019, English
19.5 x 21.8 cm, 116 pages, 16 b/w and 42 color ill., softcover
ISBN 978-3-95679-459-9